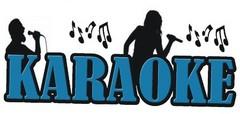 Karaoke DJ Services

Setup Area: 10x12

Please call to reserve this item.

Karaoke KJ Services
*We need access to Wifi for 20,000 Karaoke songs, without WIFI there is only 4,000 songs from 1960 through Present (Updated Monthly with all the newest hits).

$450.00 for the first 2 hours and $95.00 for each additonal hour.
Live KJ Karaoke Hosting is available at discounted rates for Restaurants, Bars, Clubs
at discounted rates. Call for details!
This Karaoke DJ Package Includes:

Our basic DJ Services, Live DJ
High quality JBL speakers
32" TV to view the lyrics
Party Goers Can View Song List At www.Sing-Karaoke.net
4 Microphones
25,000 karaoke songs from 1960's to 2016 (WIFI NEEDED)
(Without WIFI) 5,000 Karaoke songs from 1960 through Present